Complete Steps to Sell Used Items on Amazon
Cashoutgod
If you have fairly used items for sale, you need to know how to sell used items on Amazon for the most money. But it doesn't mean you can sell just any used item you lay your hands on.
Amazon provides the opportunity for you to create private label brands and resell products, including used ones, through retail or wholesale arbitrage.
Unlike Craigslist, eBay, and Facebook Marketplace, Amazon regulates the kind of used items you can sell. Unfortunately, you can't sell used items from certain specified categories on Amazon.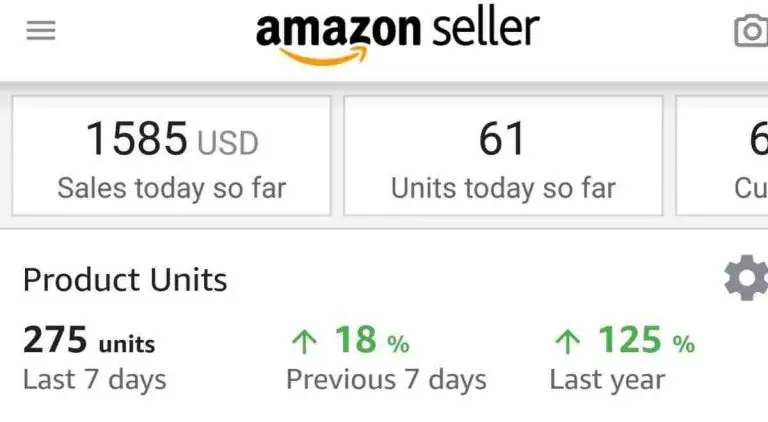 As mentioned above, Amazon restricts certain categories of products you can list and sell as "used". The obvious reason is that Amazon tries to ensure that only the best possible products – that are authentic, safe, and meet customer expectations – are sold on their platform.
Unlike flea markets such as Craigslist and Facebook Marketplace, Amazon prevents you from listing just any used or preowned items.
Product categories on Amazon that you can list and sell items include the following:
Device accessories: used items accepted
Amazon Kindle: used items accepted
Automotive and Powersports: used items accepted
Books: used items accepted
Camera and Photo: used items accepted
Cell phones and accessories: used items accepted
Consumer electronics: used items accepted
Home and garden: used items accepted
Industrial and scientific: used items accepted
Kindle accessories and Amazon Fire TV accessories: used items accepted
Major appliances: used items accepted
Musical instruments: used items accepted
Office products: used items accepted
Outdoors: used items accepted
Personal computers: used items accepted
Pet supplies: used items accepted
Software: used items accepted
Sports: used items accepted
Tools and home improvement: used items accepted
Video, DVD, and Blu-ray: used items accepted
Video games: used items accepted
Watches: used items accepted
Although items in the categories above can be listed and sold as used on Amazon, they still need to meet Amazon's general used condition guideline, which we will talk about later in this article.
How to sell used items on Amazon
Amazon is a great platform to make money listing and selling used items—you'd enjoy the perfect cash flow to potentially invest in a private label product. Selling a used item on Amazon is quite similar to listing new items, except you have to enter the correct product condition. Do the following:
1. Sign up on Amazon
Just head to amazon.com and sign up. Verify your phone number and email address and you're good. Make sure to create a seller account. Follow this link https://sell.amazon.com/sell to see the steps to becoming a seller.
2. List your used item
You may not have to create a new listing for your used item on Amazon. Instead, you'll simply add your offer under an existing product listing in a "used" condition
You won't be able to create a different listing for a used product on Amazon if it is not already being sold on Amazon by a seller. It doesn't also matter if the existing item offers the item as "new".
For this tutorial, we'd be listing a used portable dishwasher under major appliances.
Since our dishwasher is already listed in "New" condition, we'd be listing it as used. Below the new item, you should see other "used" offers, if any. The sellers would have also included the condition notes explaining any imperfections of the item.
3. Add a product from Seller Central
From Seller Central, go to Manage Inventory and then Add a product. Now, we will paste the ASIN of our portable dishwasher in Add a product.
Now, if you search the ASIN of your used item, you'll see it on the next page with an option to set the overall condition of the used item. Make sure to select "Used" since your item is a used one.
4. Describe item condition
Next, click Sell this product. You'll be taken to the Offer page where you'll enter the information about your used item, including:
Price
Condition and
Fulfillment method
You want to pay attention when describing the condition.
Just select the option that best describes the condition of your used item following Amazon's used product condition guideline we have discussed in the next section.
5. Add an item condition note
After you select the used item condition, you can optionally include a condition note. Although this section is optional, it is also recommended to complete it.
Finally, you can fulfill the used item via FBA (Fulfilled by Amazon) or FBM (Fulfilled by Merchant). Choose FMB if you want Amazon to receive your item to the warehouse where buyers will have their orders shipped. Or select FBM if you want to be responsible for storing inventory and shipping orders.
Amazon's used product condition guidelines
List your used item on Amazon under any of the following condition guidelines:
a. Used: like new or open box
If your used item is in perfect working condition, list it as "Used: like new or open box". The item may not have the original protective wrapping, but the original packaging must be intact and in good condition with minor damage. The item instructions should also be included.
b. Used: very good
If you used the item limitedly, and it is in good working condition, list it as very good. It's acceptable if your item shows limited signs of wear with minor scratches or cosmetic blemishes.
Used items in this category can arrive in damaged packing or miss some accessories. Make sure to clearly define any missing accessories.
c. Used: good
If the item shows wear from consistent use, but is still in good condition and works well, list it as "good". It is okay for the item to arrive with damaged or new packaging. It can also have marks or minor cosmetic damage on it. Some parts or accessories, including screws (if it is furniture) or instruction manual.
d. Used: acceptable
List your used item as "acceptable" if it is worn but works properly. It can arrive with damaged or new packaging. Any signs of wear are acceptable, and it can include aesthetic issues, including scratches, dents, and wear.
Used items in this category can miss some parts or accessories, including screws (if it's furniture) or USB cable (in the case of a PC).
e. Renewed
An item is listed as renewed if has been inspected and tested to function and appear like new by an Amazon-qualified and performance-managed supplier (Marketplace seller or vendor) or by Amazon.
Used products in this category should:
Have little to no signs of wear.
Have no visible cosmetic blemish if held 12 inches away.
Arrive in a white or brown box, including relevant accessories that may be generic with exceptions (if any) indicated on the product detail page.
Renewed items come with the Amazon Renewed Guarantee, which gives a customer a replacement or refund within 90 days of purchase if the buyer is not satisfied.
This said you can't sell manufacturer-recalled items or items with mold or any factor that renders them damaged. Used items that need repairs are not also acceptable. Hence, just make sure the used item you want to list and sell on Amazon meets the condition guidelines explained above.
Selling certified pre-owned and refurbished products
You can sell refurbished and pre-owned items on Amazon under the program known as Amazon Renewed. Sellers use this program to list pre-owned and refurbished items that meet Amazon's performance and inspection criteria.
Unfortunately, not all sellers are eligible to sell in this program by Amazon. Usually, only experienced sellers meet the requirements. This is to ensure that only legitimate businesses deliver these services.
To qualify, a seller needs to:
a) New sellers
The supply invoices should show a minimum total value of $50,000 in qualifying refurbished purchases in the last 90 days (from the date of the application).
You can black out the unit purchase amount on your invoices. If you will be selling items related to home, lawn, and garden, kitchen, and tools, your invoices should show a minimum total of $50,000 in qualifying refurbished purchases in the last 180 days.
b) Existing Amazon sellers
If you're already an Amazon seller, you need to provide an ODR (Order defect rate) of 0.8% or less in the previous 90 days.
To list factory refurbished items without manufacturer warranty, you'd have to provide a minimum of 8 images of the sample unit for product and packaging review. All refurbished products with the Amazon Renewed Guarantee must also be backed and your company is responsible for any claims under the guarantee.
c) Apple refurbished products
To list refurbished products from the Apple brand in the Consumer Electronics categories, you will submit invoices dated the last 90 days totaling $2.5 million in Apple refurbished products.
Conclusion
When listing a used item on Amazon, make sure to list it in the correct estimated condition to get positive customer feedback. If you list a used item that should fall under "Used – Acceptable " as "Used – Like New ", an unhappy buyer will leave you a negative review and request a refund.
You can instead list an item of "Used – Very Good" as "Used – Good" to increase customer satisfaction. The point is to be honest for a positive review so that you can sell more used items.