How to Create Stealth PayPal Account
Cashoutgod
You want to know how to create stealth PayPal account if you reside outside the US or in a country where PayPal is not supported. Use residents who prefer to go stealth also need this helpful guide.
At some point, you would need a PayPal account since there's no universal alternative currently. And you would sometimes want to stay anonymous such as opening an account with a fake bank account.
If your intention is to engage in an illegal, activity and still cash the funds, this stealth PayPal guide may be what you need. However, this website is not responsible for whatever you do with this honest, educational guide.
You can also make money creating and selling these accounts. People even go as far as buying PVA PayPal and US phone numbers, which are easy to create. So, you have an opportunity here to create, sell and cash out.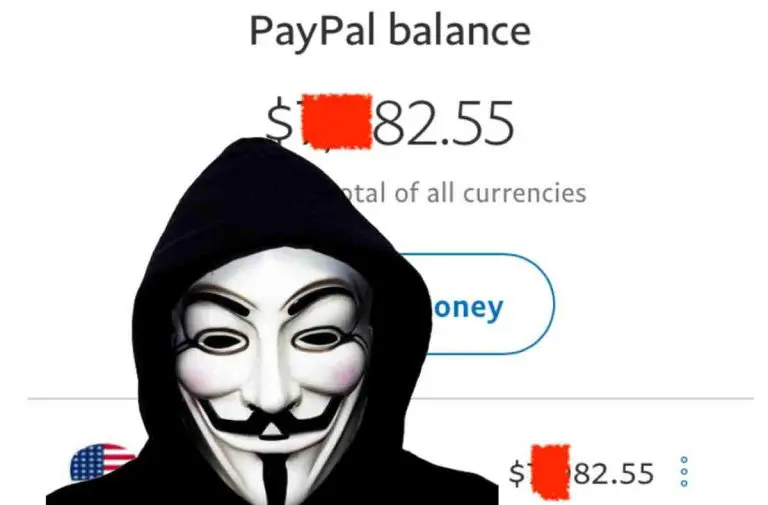 A stealth PayPal account is an account you create with a fake ID other than your original. This type of account is quite different from a genuine account and is typically against PayPal's account policy.
A stealth PayPal account is managed or accessed with separate IP addresses, so you need a VPN for it to work. The VPN needs to be specific for as long as the account is active to keep PayPal in the dark.
If you were recently suspended by PayPal, then you need a stealth account to get back into the program—send and receive money instantly.
How to create stealth PayPal account
You now know what stealth PayPal is all about. So, how do you create a working stealth PayPal account?
Generate a fake ID
There are many websites out there you can use to generate a fake ID. One such is Fake Name Generator—www.fakenamegenerator.com.
Use this website to generate a US or European name for your stealth PayPal account. Copy and save the generated data in a txt or text file.
Get a VOIP (Voice over IP)
You need the Dingtone app—available on Android and iOS stores. Dingtone will give you a permanent number, as long as you pay the annual fee. It is the perfect app you need for your stealth PayPal to work.
Buy a US phone number
Buy a US phone number from Dingtone. The price changes, so I can't mention the current cost here since it changes with time.
If possible, buy the US phone number with the same area code you generated previously in the fake address.
Note that some phone numbers do not work on PayPal. Perhaps, the previous user was suspended from the platform. But in many cases, the phone numbers work. You should be able to create many accounts with the numbers.
Open a PayPal account
The next step is to create a PayPal account via paypal.com. Use the data you generated from the ID generator site, as well as the phone number you purchased from Dingtone.
Verify the phone number and email address to complete the registration.
Keep the Dingtone app
Do not uninstall the Dingtone app—PayPal needs it to verify your phone whenever you log in.
Ensure to log into Dingtone regularly and complete free offers for app credits because the messages you receive cost credits. You can also get credits when you watch an ad or download a game and more.
It's not always necessary to use a VPN to open your PayPal account if you opened it with a US address but you don't stay in the US.
Your stealth PayPal account is now ready to send, receive money, or pay for services online.
Steps to withdraw money from stealth PayPal account
There are basically 2 ways to withdraw money from your stealth PayPal—(a) send the money to someone with a working PayPal account or (b) verify your PayPal account and use a freelancing website to send the money.
a) Create freelancer accounts
You need a "buyer" and "seller" freelancer accounts. Create the freelancer accounts on separate days to stop the platform from detecting it. They can think you want to launder money, especially when you use your buyer account with the stealth PayPal to pay your seller account immediately
The whole thing needs to be done naturally. Both freelance accounts should bear different names. Try to use different VPNs to log into both accounts.
b) Start the process
Upwork is a good example of a freelance website to use because they allow users to invite their clients to the platform.
Now, use your seller Upwork account to invite your buyer account. Upwork may not charge any fees when you pay your seller account, since that account did the invitation.
Bank withdrawal with stealth PayPal
You can withdraw from your PayPal account to a bank account. However, you need to verify the PayPal account or remove the limits.
Get verification documents via SecondEye and verify your PayPal. Your account may get limited probably because you have some money in it.
Generally, the only time you use personal information for your stealth PayPal is when signing up for the Dingtone phone number.
Reasons to create a stealth PayPal account
Apart from being a backup plan in the case where your primary PayPal account is suspended, a stealth PayPal ensures your anonymity.
Even though sure you can access a stealth PayPal with any IP following the method in this guide, it is still advisable to use a dedicated IP VPN.
You would also get additional online security and anonymity while your account still works like a regular PayPal account.
Every transaction you carry out should take place while your VPN service is active for online privacy and security.
Also, a VPN makes sure you don't experience verification problems when you travel locally or internationally. You just have to set your VPN to the new location to start sending and receiving money via your stealth PayPal account.