How to Get Tinder Gold for Free [No Credit Card]
Cashoutgod
If you're on a budget spending, you need to get Tinder Gold for free to cut costs. But is this even possible? Perhaps, it is, and this publication explores hidden alternatives to getting the Gold for free.
As you probably know, Tinder Gold offers lots of benefits, including allowing you to see who "Likes" you. You'd also easily match, pass and view user photos in full dimensions by tapping on them.
Tinder's Gold package is designed to give you a confidence boost while you try to establish a good connection with people you meet. As such, you want to get in for the added benefits.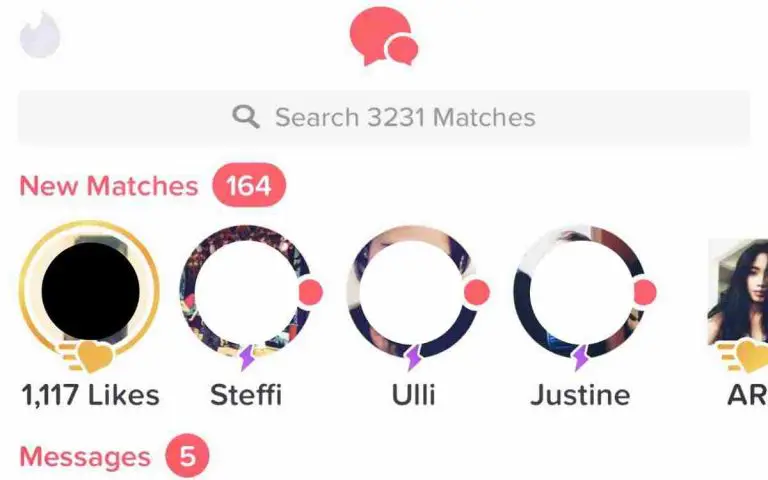 The mouthwatering reasons to get the Tinder Gold at no cost include the following:
a. Meet people worldwide
The Passport™ allows you to match with not just locals but also people from around the world. This provides you the room to establish an international connection, rather than with your immediate community only.
b. See who "Likes" you
With Tinder Gold, you can see those who like you. When you know your admirers, it's easier to decide who you like or don't.
c. Monthly Super Likes for free
Get the Gold and grab the free monthly super likes to keep you different from the crowd. This feature also potentially increases your matchmaking by 3 places.
d. Rewind
The rewind feature takes you back in time to redo your last Like or Nope.
e. Unlimited Likes
Tinder allows about 50 free likes on free accounts. With Tinder Gold, you'd get unlimited likes for your connection spree. You can even go into a frenzy.
f. 1 Monthly Boost
The monthly free boost gives your profile more attention by making you a top profile in your local area for up to 30 minutes (half an hour).
How to get Tinder Gold for free
To get Tinder Gold for free, do the following:
1. Get a free trial
Some apps out there promise a free trial for Tinder Gold, but these are fake offers that compromise your account. Tinder doesn't really offer free trials the way you would get on Amazon Prime. However, Tinder can send you in-app notifications and emails about trying the Gold premium for free.
You can use the free codes Tinder gives occasionally to enjoy the Gold program. If your friend receives the free trial code, ask them to share it with you to test the service.
2. Ask someone for Tinder Gold subscription as a gift
Just as you would ask for free money or receive App Store or Google Play Store gift card, you can ask someone to gift you a card value enough for a Tinder Gold. Tinder charges your subscription to your Google Play Store (for Android) or App Store (for iOS).
Suppose someone will be buying you a gift card. Ask the person to get you a gift card from Apple or Google in the value that covers Tinder Gold membership. Use that to pay for your Tinder Gold subscription to experience the added benefits.
3. Register Tinder via the web
Unfortunately, this method does not get you Tinder Gold for free but it reduces the price. It appears that signing up for Tinder via the app is more expensive, this is not the same when you sign up via the website Tinder.com. So, sign up for Tinder Gold via Tinder account for a cheaper price. Make sure to compare the price with the app version before paying.
4. Reduce your Tinder age
The pricing structure of Tinder Gold is based on age, so you can change your age on Tinder to reduce the price.
For example, if your Tinder age is 30+, Tinder charges you more for Tinder Gold than if you were below 30. Unfortunately, using a fake age is dishonest and does not speak well of you when you finally establish a connection with your matches. This can get your account banned. Anyways, you can email Tinder to unban, but no guarantees.
5. Use a promo code
Tinder offers promo codes you can find on coupon websites to use for Tinder Gold. Use your preferred search engine to search "Tinder Gold Promo Code" or refer directly to a coupon website to find available discounts.
As mentioned earlier, Tinder also occasionally sends in-app notifications and emails about promotional messages like Tinder Gold codes you can use for free offers or reduced prices
Reddit is another place you want to check for the latest Tinder Gold codes. Some Redditors share the codes, so look for them on Reddit.com. You can also enter this command on Google search:
Site:reddit.com Tinder Gold promo code [enter the year and month]
Do not promise or offer your personal information to anybody just to get a promo code. Besides, Tinder offers it free to everyone. Any website that asks you to sign up with your personal information to see the code is probably a scam site.
6. Pay less with a 6-month or 1-year subscription
Instead of using a month-to-month Tinder Gold subscription, it's more economical to pay 6 months or 1-year advance if you plan to use Tinder for the long term. Tinder Gold is costlier if paid monthly but cheaper on a 6-month or 1-year basis. Your age will also determine the Gold signup cost.
7. Try signing up without paying
Sometimes, you may be able to sign up for Tinder Gold without paying. Just hit the sign-up button to see if it goes through. Besides, some Tinder users reportedly just hit the sign-up for Tinder Gold and received a discount code via their email to use the membership for free. You would have to wait for a few minutes without leaving the page to see if this works for you.
8. Use another dating space
Try using Bumble or any other dating app that will connect you to the ideal people you like. Some, like Bumble, will require photo verification though. Suppose you don't want to be verified. Here's a Bumble trick to skip the verification photo.
Don't use Tinder code generators or mode Tinder apps
There are lots of Tinder code generators out there that claim to generate working Tinder codes for Gold membership. These are fake tools that eventually request your personal like SSN or banking information to use for scamming.
You'll also find Tinder apps that promise a Gold subscription for free. They're even advertised on YouTube as Tinder++ and so on. These apps do not work. They can compromise your data and make money for the developer while you never get the results.
Most of these apps can install malware on your device and display incessant ads of fake Tinder profiles that do not meet your requirements